Bowls on Bodies ~ Kerry Cataline
Sound Healing & Yoga
916-304-4461 • Folsom
I bring yoga (yin, restorative, or nidra) and sound healing together for a deeper, unique experience. The combination removes energy blockages, so you may relax, reflect, & rejuvenate. Sound Healing uses voice, sound bowls, tuning forks, and instruments to restore balance, inviting deep release of stress and dis-ease. Mention WellBEing for 15% Off 1st Workshop + 20% Off 1st Individual Sound Healing. Bowlsonbodies@gmail.com • facebook.com/bowlsonbodies

Purely Hot Yoga
916-456-YOGA (9642) • Sacramento

Purely Hot Yoga offers Bikram, Vinyasa, Yin Yoga, and Inferno Hot Pilates. Come meet our friendly teachers and visit our welcoming, comfortable, casual studio. Everyone is welcome!  Learn yoga, start a new healthy lifestyle, or continue and improve your practice. 6350 Folsom Blvd. New Student Special:  30 days for $40. PurelyHotYoga.com

East Sac Yoga
916-606-0799 • East Sacramento
Looking for something different in a yoga class? We offer gentle, accessible yoga for all body types and experience levels, allowing you to slow down, go within, and dive deep. Leave class feeling relaxed, uplifted, re-energized and more aware of your own inner peace. 2791 24th Street #6 and 3240 B Street. New Student Special: 1st Class Just $6. EastSacYoga.com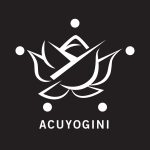 AcuYogini: Yoga & Acupressure for Women ~ Karen Chapman
Kripalu Trained YT, CAMTC #10400, Energetic Acupressure
805-748-7660 • Sacramento | Grass Valley
Offer one-on-one Yoga, Acu-Massage sessions, Acupressure & Yoga Class Series, and Daylong Yoga & Acupressure Self Care Retreats. My Acupressure & Yoga workshops allow you to open to your best self, sharing your strengths, creativity, love, nourishment, and gifts with the world around you. Mention WellBEing for 25% off your 1st class, service, or retreat.
acuyogini.karen@gmail.com  | 
AcuYogini.com


Amba Movement: Women, AmbaMama: Pregnant/New Mamas
Julia Rios, 200 Hr RYT, Certified Amba Teacher
916-572-7182 • Sacramento & Surrounding
In Amba you are guided to remember that you are sacred, wild, and loved. Feel in tune with your true essence through fluid, feminine yoga and dance, body awakening, partner exercises, breathwork, guided earth resonance, sharing circle and ritual to honor nature. Using the embodied feminine practices of Amba, AmbaMama is a sacred and supportive space for pregnant women and mamas to come home to their wholeness, in body, mind, and essence. Mention WellBEing for a personalized session welcome gift or 20% off your 1st class series, private session, or workshop.bit.ly/ambaclasses |  AmbaMovement.com


Ananda Church of Self-Realization of Sacramento
916-361-0891 • Rancho Cordova
Supporting truth seekers, the spiritual explorer, and Divine Oneness through: Yoga and Meditation Classes • Spiritual Events and Kirtans • Sunday Services at 10am. A spiritual community of like-minded individuals. Ananda follows the teachings of Paramhansa Yogananda, author of "Autobiography of a Yogi." 10450 Coloma Rd.Mention WellBEing get your first yoga class free! center@anandasacramento.org  |  anandasacramento.org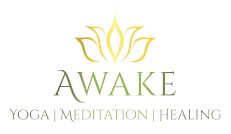 Awake Yoga & Meditation Sanctuary
Founder: Cathy Connors, PsyD, 500 Hr ERYT
916-461-3377 • El Dorado Hills
Awake Yoga, Meditation and Healing Sanctuary is a one of a kind yoga experience rooted in the Himalayan traditions including meditation, pranayama, Kriyas and vinyasa. We offer the opportunity for beginners through advanced practitioners to discover their true self through the whole practice of yoga. 2201 Francisco Blvd #130.  New Student Special:  2 weeks for $20. info@awakeyogaedh.com  |  awakeyogaedh.com


Lotus Garden Yoga and Meditation Center
916-944-8505 • Fair Oaks & Carmichael

Lotus Garden welcomes you to a peaceful place for self-discovery and a true yoga experience! We offer all-level classes in a variety of Yoga styles, Meditation, Chi Gong, Tai Chi, and Nia dance fusion! Senior discounts available. All Meditation programs are free of charge. 9739-B Fair Oaks Blvd, Fair Oaks (Yoga);  7225 Lincoln Ave, Carmichael (Meditation) . New Student Special: 14 Consecutive Days for $14. LotusGardenMeditation.org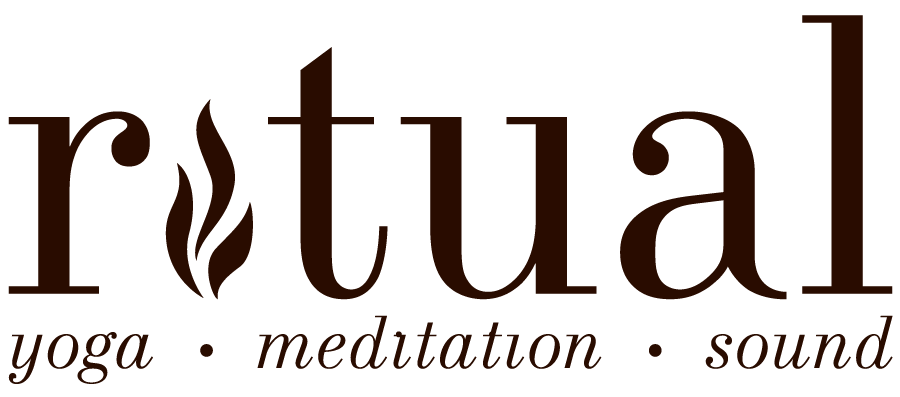 Ritual Sacramento ~ Yoga. Meditation. Sound.
916-837-5400 • Sacramento
Our Mission is for Ritual to be a place where you can come to experience yourself in a new and more complete way. To honor your wholeness. To come as you are, and leave as even more of who you are. Through movement, meditation, and sound, everything at Ritual is offered as an invitation to tap more into yourself and the power that you have to create rituals and environments that support you in your life. 2405 21st St. New Student Special:  2 weeks for $39 •  RitualSacramento.com


Laughing My Angst Off Laughter Yoga
Linda Kalb Hamm, M.Ed., Cert. Laughter Yoga Teacher
707-235-8763 • Sacramento to Placer Counties
Learn how to practice and spread the joy and health benefits of Laughter (Hasya) Yoga. No yoga or fitness skills are required, just a willingness to breathe, laugh, and connect with others! Classes, Leader Training, Workshops, & Events. 
Mention WellBEing for 20% off your 1st class, workshop or event. 
LMAOwithLinda@att.net
 | 
LaughingMyAngstOff.com


Fusion Yoga Studio Sacramento
1620 Executive Court, Sacramento
916-922-YOGA • FusionYogaSac.com
Intro Offer: 2 Weeks of Classes for $25