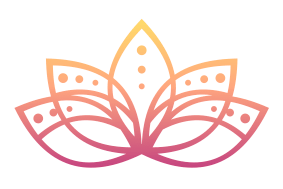 Thank you for being here 🙂  Be sure to view our up-to-date holistic directory, our community calendar with local happenings, and our blog featuring news, participant highlights, wellness tips, and more!
Stay connected:  Free WellBEing E-Letter  •  Facebook  •  Instagram
Click HERE to apply to be featured in WellBEing Resource.


Welcome to WellBEing Resource, a comprehensive print and online directory dedicated to promoting natural health, wellness, and community engagement. Established in 2011, our platform serves as a valuable resource for individuals in the Greater Sacramento Region, connecting them with local practitioners, businesses, eateries, events, retreats, and self-care ideas.
Our founder, Jill, is deeply passionate about sharing wellness resources and ensuring that our community is aware of the abundant offerings available for mind, body, and spiritual well-being. WellBEing Resource is more than just a guide – it's a vibrant community, where individuals can come together to support and uplift one another.
Through our annual print guide, which is freely distributed locally, and our online directory, with live links to participant websites and social media channels, we strive to provide a comprehensive directory of trusted resources. Additionally, our community calendar keeps you informed about local happenings throughout the region, ensuring that you never miss out on exciting wellness events.
We believe in the power of connection and offer opportunities for individuals to come together and share their experiences. From local gatherings and mixers to experiential workshops and enlightening surprises, we love to share, as well as curate, uplifting events that foster a sense of belonging and personal growth.



Jill's personal journey towards holistic wellness began years ago when she experienced a pivotal moment December, 1995. Seeking an alternative to the available Western methods for treating symptoms of anxiety, she met with a skilled an herbalist, and through utilizing Iridology and Traditional Chinese Medicine Pulse Diagnosis, he prescribed traditional Chinese herbal blends. Within days, her anxiety began to dissipate, and she experienced profound healing on many levels. This life-changing experience solidified her belief in holistic therapies, which address the root causes of ailments and promote overall well-being.
Jill's exploration of holistic wellness in the 9o's led her to try Hatha Yoga, where she discovered the remarkable effects of conscious relaxation, mindful movement, and breath-work. Through consistent practice, Jill experienced a transformative shift in her emotional well-being, leading to a greater sense of harmony, increased positivity, and a deepened sense of self-worth.
She has found that in this journey of life, we often find ourselves prioritizing other aspects over our own well-being. Even if we discover magical ways of being and living, sometimes we let them fall by the wayside, and get off track. It's important to remember that setbacks happen, and it's okay. The key lies in having the courage to jump back into our wellness practices. It's never too late and you're never too old. Begin today. Even if it's just with one deep breath right now. 
We can simply ask ourself: What is needed in this moment to get back to a place of peace and joy? By actively seeking what nourishes our souls, we can navigate towards a state of profound joy and contentment. Peace of mind and love in the heart is, above all else, what's most important.
At WellBEing Resource, we are dedicated to supporting individuals on their wellness journeys, helping them prioritize their own wellbeing. We invite you to explore our regional directory, connect with our community, and embrace a holistic approach to well-being. It's never too late to embark on a path of self-care and discover the transformative power of wellness.
Please stay connected by subscribing to our free bi-monthly WellBEing E-Letter