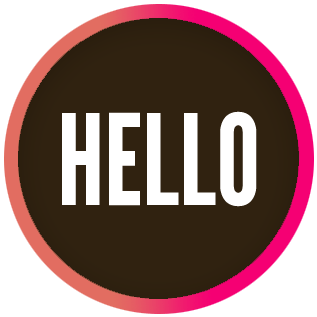 Stay up to date with local happenings & news  via our Free E-Letter
Interested in Getting Featured?  Apply HERE  •  Learn more HERE
Connect with us socially on FACEBOOK and INSTAGRAM
Questions/Ideas?  Call or text 916-538-9355 (WELL) or email jill@iLoveWellBeing.com


Established in 2011, WellBEing Resource is a complimentary print & online directory for our local community, featuring natural health & wellness practitioners, related businesses, awesome eateries, articles, related events throughout the Greater Sacramento Region, plus self care ideas, techniques, & recipes to experiment with in the comfort of your own home!
The publisher Jill LOVES to share wellness resources through this creative venue, which allows all in our community be aware of the vast, local offerings available for mind, body, and spiritual wellness.
This is not just a resource guide, this is a community…
In addition the the annual print guide (distributed locally), the online directory w/live links to participant websites, social media channels, and community calendar featuring local happenings throughout the region, we also have wonderful opportunities to connect + share experiences through local gatherings, uplifting events including mixers, experiential workshops, and other enlightening surprises.



Publisher Jill's story: My interest in natural and holistic wellness began decades ago, and have since been experimenting with relaxation techniques, natural skin care, aromatherapy, hydration, herbs, yoga, a variety of holistic healing modalities, and a healthy diet. The big turning point for me was Christmas Eve, 1995. I was with my brother visiting family in Southern California. He and I smoked a little marijuana and all of the sudden my heart started beating really fast and I felt… weird. This had never happened before. I thought I was having a heart attack! After a long night, I went to a traditional Western doctor, who said "No big deal, it's just an anxiety attack, here is a prescription for you." I had never experienced anxiety, so was clueless on what was happening. After three days on the prescribed pharmaceutical, I knew it was not right for me. I felt even worse, as I still had that anxious feeling on the inside (my core, energetic body), though now felt sluggish and lethargic on the outside (my musculature, physical body) and was unable to physically exert that inner energy.
Serendipitously, less than a month prior to this occurrence, my brother and I were on our way to school when I saw a place called Herbs of Course, near Sunrise and Fair Oaks in Fair Oaks, CA (has moved to Oregon since). We had some extra time and I said "Hey, let's stop there for a minute!" We looked around and asked the owner, an iridologist and herbalist, questions about all the interesting things we saw and then we left and hadn't though much about it since…
HERBS
After being on the pharmaceuticals for a few of days with the funky side effects, I thought "I should call that herb store!" And that's just what I did. I scheduled a time to come by right away. He looked at my eyes, took my pulse, asked some questions, and sent me home with some traditional Chinese herbal blends that he knew were ideal for me. Since I had only been on the pharmaceuticals for three days, he said it was OK to stop them without waning off and to get right on to the herbal blends. Within days the anxiety dropped away, within a week I felt even better than prior to the anxiety attack. I called him to let him know I was CURED! He let me know to finish out the bottles that he had prescribed (though at a lower dosage at this point), as the herbs heal at a root level, and that we were not looking to just alleviate the surface symptoms. I finished out the herbs as directed, which took about a month, and have never had another anxiety symptom or attack since. AMAZING! 
Some people are prescribed pharmaceuticals and end up staying on them for the rest of their lives. Why? In many cases, it's because they are not treating the root issue and only masking the symptoms, which leads to more issues (as well as pharmaceutical side effects and the need for more pharmaceuticals being prescribed). I thanked God that a life of pharmaceuticals and anxiety was not my fate. And of course this is when I became a true believer in holistic therapies (also known as alternative and/or complementary), which are intended to treat physical, energetic, and/or spiritual aspects of one's BEing at the root level.
YOGA
In the late 90's, I started feeling drawn towards yoga. I didn't know anyone that practiced, and at the time, there were only three studios in Sacramento. I signed up for a 6 week series. While at the beginning of the class, I thought "this is not for me", by the end I felt a natural high! Prior to the start of the class, the teacher was doing what I thought to be "weird" stretches and prayers. I didn't know at the time that this was her way of grounding and dropping into the energy that she wanted to embody and infuse into the class.
We started in a Shavasana  pose (which is lying on the back, allowing the body to let Earth support it, letting go of 'holding' and tension) and she lead us through a meditation/grounding, so that we could be fully present and let go of the day and mind clutter, prior to starting. We then moved in to the Asana (which is part of the Hatha branch of yoga, which includes physical movement and breathing techniques). She had the most gentle, traditional yoga music in the background and was impeccable with her direction of a truly traditional style of yoga… not athletic or "pushing", but simply BEing in the pose, noticing the body and the mind and the breath, and truly experiencing the present moment.  At the end of class, we again sunk into Shavasana and allowed all the movement we experienced in the Asana to integrate into the body and the revitalized energies to work their magic! I attribute the "high" feeling to the slow and present movement, infused with breath in each pose. Breathing energy into areas that may have been stuck, possibly for years! I was literally oxygenating these stuck areas within my body and cells. And it felt good!
I noticed many changes within that 6 week series. And 90% of those changes were in the mind and emotional body. I noticed my mood extremely balanced, peaceful, and even keel. I noticed my perspective on the world more positive. More joy, more focus, and more organized in my thoughts, actions, and environment. I felt empowered and no longer willing to accept poor treatment… from anyone. I started loving myself more and this is where all true healing starts.
I continued to practice and continued to feel the benefits, though I must admit that the "high feeling" I experienced at the end of that first class didn't come with each class, though once in a while… I would feel it and relish in it! The teacher moved out of the country and I fell out of my regular practice, allowing other things to be priority, such as work, etc. And slowly but surely the yoga benefits started to diffuse as well.
Consistency is everything. And when one falls out, it's OK. We can just jump back in. It's never too late and you're never too old. Peace of mind and love in the heart is, above all else, what's most important. We can simply ask ourself: What is needed in this moment to get to a place of peace and joy?
To be continued…