Business Guidance & Networks
​​
Alexxa Goodenough, MSW
Business & Life Strategist, Holistic Healer
I bring 25+ years of business and healing experience. Join MavensMastermind: Receive expert support and strategy • Guidance on business/personal growth • Network with other practitioners  • Fill your cup! Also: A Village (Multi-Modality holistic healing membership) EFT tapping, numerology, coaching, consulting. ~ WBR discount.
Location  Virtual | Mobile
Phone  916-573-0731
Web  dot.cards/Alexxa (case sensitive)


Jill Bernard, WellBEing Resource Publisher
Holistic Marketing & Business Consultant

Jill specializes in helping passionate wellness professionals connect with their ideal clientele effectively and authentically. She utilizes her love for, and knowledge in, holistic wellness, as well as her 20+ years of marketing experience. Her style is both consultative and intuitive, as she assists with design, verbiage, and guidance on social media, e-newsletters, traditional print and website marketing, in addition to a plethora of ways to satisfy potential and existing clientele.  Schedule a free consult today! 
Location  Virtual | Mobile
Phone  916-538-9355 (WELL)
Web  iLoveWellBEing.com/expand


Synergistic Holistic & Integrative Network of Entrepreneurs (SHINE)
SHINE is a non-profit community of holistic practitioners offering help with your business. We provide networking,  upbeat mixers and education events for connection and support to strengthen your business and grow with alternative health professionals. Join SHINE today!
Mention WellBEing for 10% off initial membership + attend a mixer. 
Location  Sacramento   
Web  shinedirectory.org
Phone  916-202-3262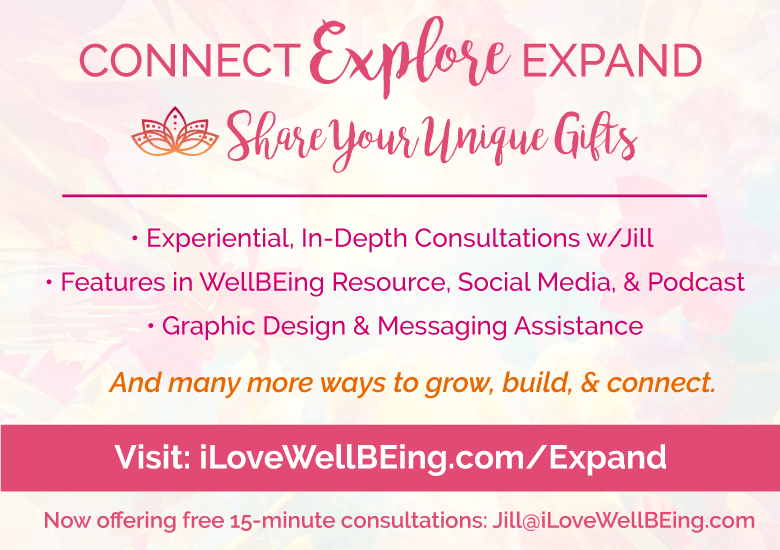 Divorce Mediation Attorney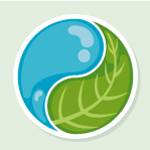 Law Office of Kimberly Cole
Stay out of Court!  Using a finely-tuned, two-phase process with education and knowledge first, decisions are then explored to reach full agreement on property, retirement, kids, and support. Professional help to get it done right, through strategy planning and problem solving.
Mention WellBEing for $200 off 1st mediation or consultation session.
Location  Loomis, CA
Phone  916-652-6506
Web  kimberlycole.com
Email  loomislaw@att.net
Graphic Design

WellBEing Resource ~ Specializing in Holistic Businesses
Specializing in graphic design for holistic & healthy living offerings, products, and services. We assist you with design, arrangement, and verbiage for highest response rates, showcasing your gifts with an eye-catching design (ads, banners, social media covers, and more). Our goal is to help potential clients become aware of your offerings and inspired to connect! For examples of our recent work, visit: iLoveWellBEing.com/Design
Location  Virtual
Phone  916-538-9355 (WELL)
Green Cleaning (Home/Commercial)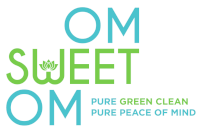 Om Sweet Om Cleaning ~ Sharleen Schuiling
Om Sweet Om Cleaning provides peace of mind to our customers with a healthy home or office and a first-rate customer service experience. Services include Aromatherapy / All-Natural Cleaning, Home Purifying / Energy Clearing, Home Detox Consulting (Toxic & EMF), and All-Natural Cleaning Products. 
Mention WellBEing for 25% off 1st service! 
Location  Sacramento | South Placer County
Phone  916-719-8036
Email   info@OmSweetOmCleaning.com
Web  OmSweetOmCleaning.com | Fb.me/OmSweetOmCleaningServices

Mattresses & Bedding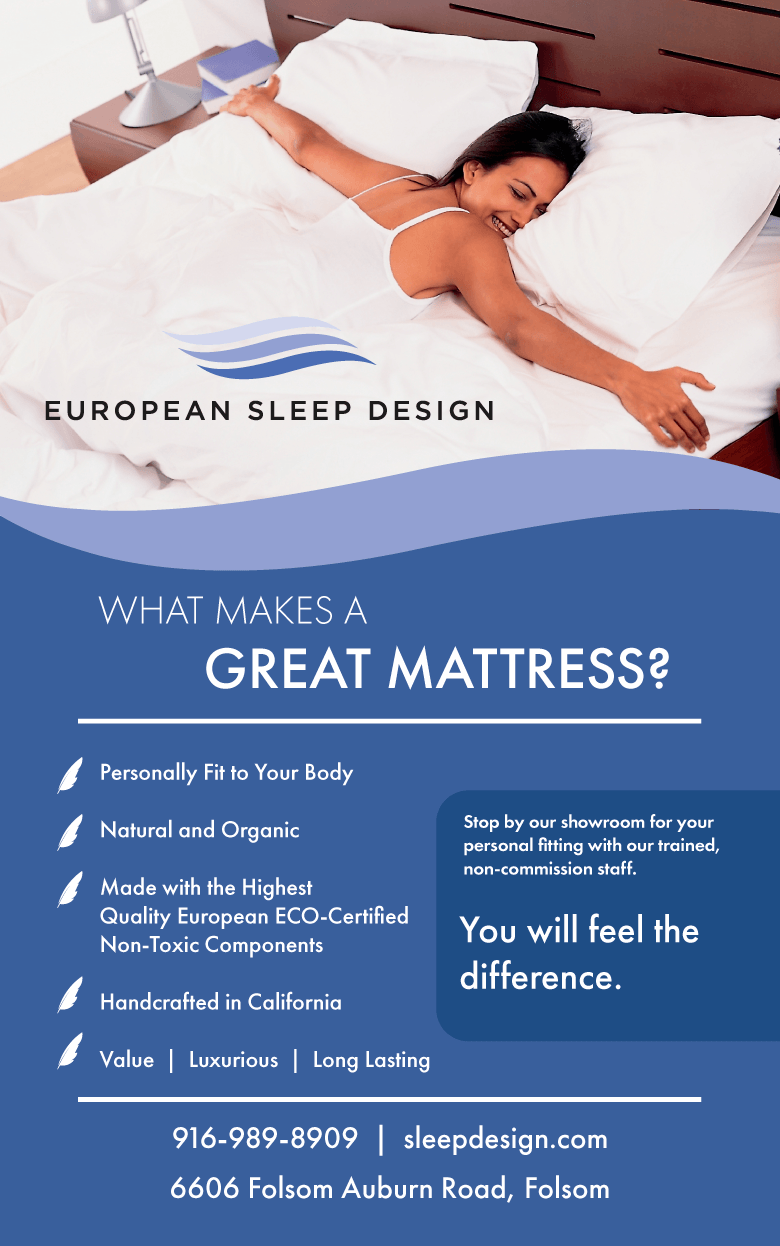 Mindful Injury Attorney
Mindful Injury Law | One  Less Worry
Chadwick J. Johnson, Esq.
We help people receive compensation for their physical and emotional injuries. We also provide free mindfulness workshops for our clients. Allow us to manage your case, while you focus on your recovery. Even if you decide to handle your case alone, give us a call and we will be glad to assist! 
Mention WellBEing for a free consultation and 5% fee reduction.
Location  Sacramento | Virtual
Phone  916-538-0890
Email  chad@mindfulinjurylaw.com
Web  Mindfulinjurylaw.com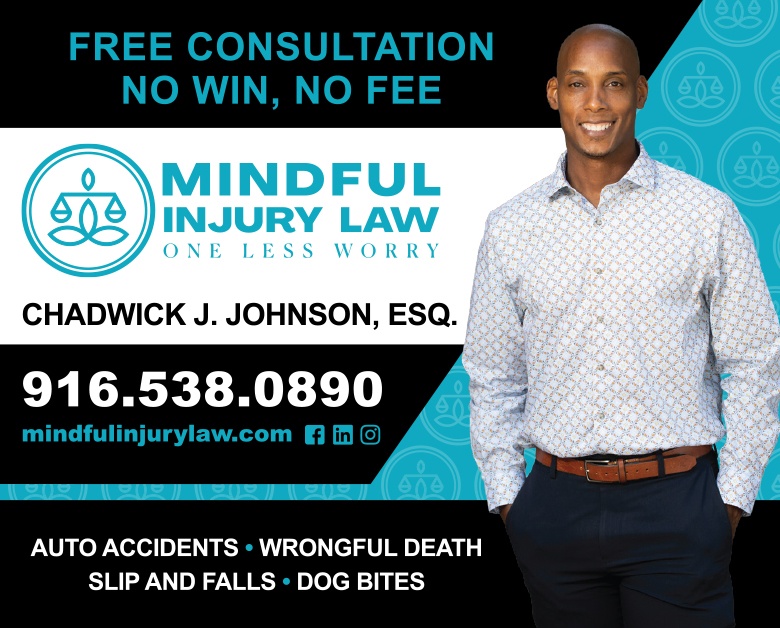 Real Estate

Ranjeeta Singh Realtor DRE# 02192929
Keller Williams Realty Folsom
I lead my business with integrity, honesty, laughter, and love. Whether selling/buying a home or an investment property, these core values come first when assisting you with your real estate transactions.
Call me for a complimentary seller or buyer consultation.
Phone  916-296-2129
Web  rani.kw.com