Accounting & Bookkeeping

Lindsay M. Bleecker, EA ~ Your Financial Diva
Allow me to relieve your tax & bookkeeping stress, as I help bring peace and serenity to your financial life. With my tax expertise and friendly manner, I create a comfortable environment, making tax preparation a pain-free process. My bookkeeping skills will keep your financial house in order all year long.
Contact me today for a complimentary consult! 
Location  Rocklin | Virtual
Phone  916-774-0384
Email  lindsay@yourfinancialdiva.com
Web  Yourfinancialdiva.com
Business Coaching & Consulting

Donna Montgomery, Ph.D. Business Psychologist
Traditional Coaching, Focused Discovery, ASHWork
Conflict at work? The kind that keeps you up at night? That has your stomach in knots? Conflict is inevitable – don't let it be an obstacle! Overcome stress, strengthen relationships, & boost your effectiveness by mastering the art of navigating conflict.
Mention WellBEing for a complimentary consult! 
Location  Sacramento | Online
Phone  831-334-0672
Email  drdonna@conflictenergetics.com
Web  conflictenergetics.com


Jill Bernard, Producer of WellBEing Resource
Holistic Marketing & Business Consultant

I specialize in helping natural health professionals connect with their ideal clientele effectively and authentically, allowing them to build their practice, as they express their wisdom, passion, and purpose. I utilize my love for, and ever growing knowledge in, holistic wellness, as well as my diverse 15+ years of marketing experience. My style is both consultative and intuitive, so that we may co-create verbiage and design, and discuss ideas to share via a variety of simple, connection-based techniques. I also offer guidance on social media and alternate methods of communication, in addition to a plethora of ways to both reach and satisfy potential and existing clients. In depth consultations and project based services available.
Schedule a free consult today! 
Location  Virtual | Mobile
Phone  916-538-WELL
Email   jill@iLoveWellBEing.com
Web  iLoveWellBEing.com/expand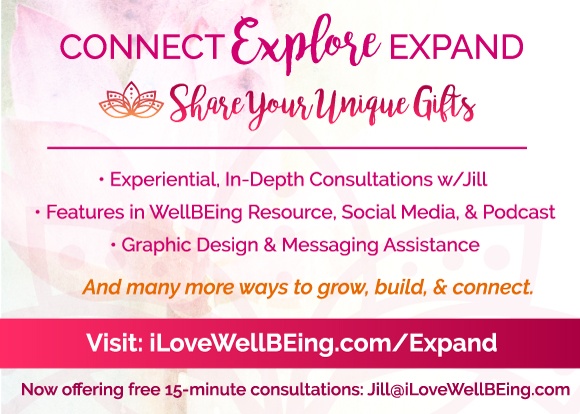 Financial Advisor

Heather Clark, Financial Advisor
Next Step Wealth Management
Do you have a holistic plan for your future? Heather focuses on working with individuals who want to learn. She'll coach you to create a plan that fits into your lifestyle. Let her guide you to make educated financial decisions.
Mention WellBEing for a complimentary one hour consultation. 
Location  Roseville | Virtual
Phone  916-432-5737
Email  heather@nextstep4you.com 
Web  nextstep4you.com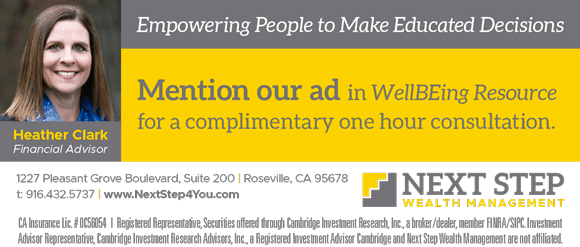 Graphic Design

WellBEing Resource ~ Specializing in Holistic Businesses
Specializing in graphic design for holistic & healthy living offerings, products, and services. We assist you with design, arrangement, and verbiage for highest response rates, showcasing your gifts with an eye-catching design (ads, banners, social media covers, and more). Our goal is to help potential clients will become aware of your offerings and inspired to connect!
For examples of our recent work, visit: iLoveWellBEing.com/Design
Location  Virtual
Phone  916-538-WELL
Green Cleaning (Home/Commercial)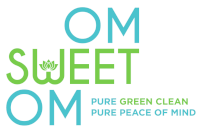 Om Sweet Om Cleaning ~ Sharleen Schuiling
Om Sweet Om Cleaning provides peace of mind to our customers with a healthy home or office and a first-rate customer service experience. Services include Aromatherapy / All-Natural Cleaning, Home Purifying / Energy Clearing, Home Detox Consulting (Toxic & EMF), and All-Natural Cleaning Products. 
Mention WellBEing for 25% off 1st service! 
Location  Sacramento | South Placer County
Phone  916-719-8036
Email   info@OmSweetOmCleaning.com
Web  OmSweetOmCleaning.com | Fb.me/OmSweetOmCleaningServices


Kate Apostoli ~ Norwex Independent Consultant
I love introducing clients to easy cleaning solutions that create a healthy, toxin free home, while saving time & money! Norwex is changing the way we take care of our homes, bodies, and planet. Eliminate toxic chemicals: Simply clean with water and a proprietary, reusable cloth that removes up to 99% of bacteria. Call to learn more!
Phone  916-928-1931
Email  newgreenerclean@gmail.com
Web  kateapostoli.norwex.biz | linktr.ee/katescleangreengang
Mindful Injury Attorney

Chadwick J. Johnson, Esq. ~ One Less Worry
Specializing in Personal Injury & Wrongful Death
We help people receive compensation for their physical and emotional injuries. We also provide free mindfulness workshops for our clients. Allow us to manage your case, while you focus on your recovery. Even if you decide to handle your case alone, give us a call and we will be glad to assist! 
Mention WellBEing for a free consultation and 5% Fee Reduction.
Location  Sacramento | Virtual
Phone  916-538-0890
Email  chad@mindfulinjurylaw.com
Web  Mindfulinjurylaw.com
Real Estate Lender
Amanda Rawls, NMLS #256126
Residential Loan & Refinance Expert, Speaker, Writer
Amanda is a conscious mortgage broker of 24 years whose powerful mantra is, "Give Back!" She donates money from every loan she closes to a local non-profit. Amanda is an expert in refinances and new home loans of all types.
Book a complimentary consultation, via phone, in person, or virtually at: bit.ly/book30withAmanda  
Location  Sacramento
Phone  916-416-6453
Email  Amanda@AmandaRawls.com
Web  AmandaRawls.com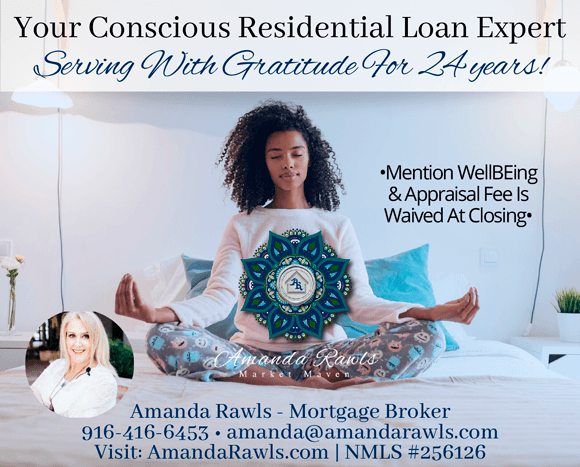 Toxin Free Living Guidance
Pure Planet Tribe ~ Shannon Ostendorf
Toxin Free Living Guide
Interested in reducing toxins & increasing wellness for yourself, home, and family? I'll make your transition to a healthier lifestyle easy and enjoyable, as I share best practices and products that I personally use, trust, and love to create a healthier home & body. You'll also gain access to free wellness classes each month + an amazing community to connect with.
Mention WellBEing for a free guidance call or local home visit!

Location  Virtual | Mobile
Phone  530-604-4220
Email   PurePlanetTribe@gmail.com
Web  PurePlanetTribe.com