Aestheticians & Skincare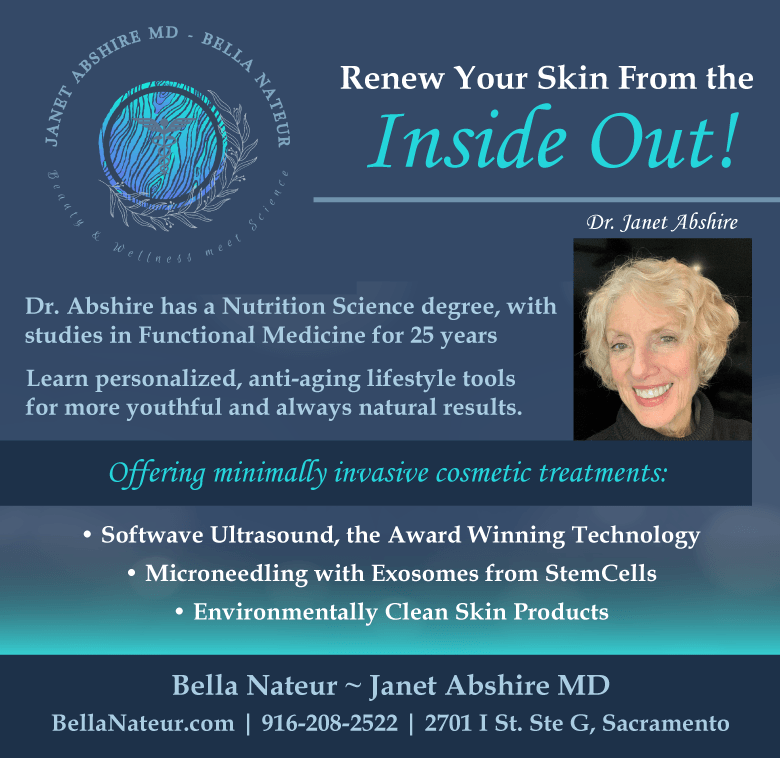 A Tranquil Space ~ Mind | Body | Skin

Our skin experts treat a variety of skin conditions by using an award winning skincare line. Mention WellBEing for 20% off 1st skincare treatment + 10% off next session if booked before you leave.
Location  7095 Douglas Blvd, Ste. I, Granite Bay
Phone  916-662-0287
Web  atranquilspace.com

Dina Novak Aesthetics
Dina is a licensed Aesthetician, offering anti aging holistic skin services. She is certified in the Buccal facial lifting and lymphatic drainage massage, which also reduces puffiness and  oxygenates. The Buccal has a unique approach: During your treatment, a massage will be performed gently inside the mouth, releasing tension and TMJ pain. Dina is also a Jet Plasma specialist, which is the new, revolutionary cold plasma skin tightening and brightening procedure. Expect no downtime and immediate results, lasting up to two years. Check out her website & Instagram portfolio to learn more about Dina and her other services.
Mention WellBEing for $10 off (new clients).
Location  607 Sutter St #100, Folsom
Phone  702-884-9323 (call/text)
Web  dinasaesthetics.com | @dinanovakaesthetics


Pure Touch Esthetics
Porscha Barclay, Licensed Esthetician
A facial experience that offers a holistic alternative to promote homeostasis within the body. Facial cupping, Gua Sha, herbal poultice, and intense facial massage are a few of my favorites. Receive a custom service where every treatment is designed with a Pure Touch.
Mention WellBEing for 15% off The Holistic Facial.
Location  Sacramento 
Phone  916-708-1834
Web  pte.skincaretherapy.net

reTreat Salon & Spa

reVive, reFlect, reLax, and reCover at reTreat – Roseville's best escape for self care! Our experienced team is here to meet both your outer esthetic and inner soul needs! We offer skincare, nail services, waxing, teeth whitening, as well as massage and energy work. Visit our website for details!
Mention WellBEing for 10% off your first service.
Location  198 Cirby Way #135, Roseville
Phone  916-918-2969
Web  reTreatroseville.com

The Classic Curl Salon ~ Aubrey Perez, Owner
We specialize in curly hair and organic products, with certifications in Rezo and dry cutting, which allows us to customize a cut that works for your unique texture. We also love working with our ammonia-free, non-toxic color line: O&M. We want each and every client to feel heard and appreciated.
Mention WellBEing for 20% off 1st service w/Aubrey + 10% off products.
Location  607 Sutter St #100, Folsom
Phone  916-293-9515
Web  TheClassicCurlSalon.com  |  @theClassicCurlSalon