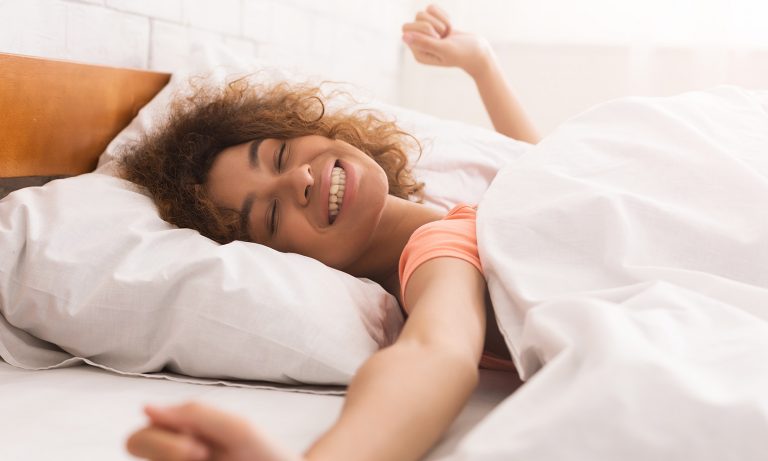 Focusing on Quality Sleep will help to better manage your energy and stay resilient this Holiday Season…
The holidays can be a time of increased stress as we think about our losses, the gifts, or even spending time with challenging relatives. This can Leave us feeling overwhelmed, emotionally drained and waiting for the holidays to be over.
Great sleep is an important tool (some might say biohack) that keeps you healthy, mentally sharp, and able to cope with stress more effectively, among other things. Unfortunately, busy, stressed-out people tend to get less sleep than they need. Here's a few tips to help you get better sleep: 
Keep your bedtime and wake time consistent even on the weekends.

 

Create a 30-60 min wind down time before bed to begin the process of mentally and physically letting go and do something relaxing like reading a book or making a to-do-list for the next day.
Avoid electronics 30-60 minutes prior to bed; for example, cell phone, laptop or television. The artificial blue light that is emitted from these devices can be over stimulating and prevent you from falling asleep and staying asleep.

 

Avoid caffeine past 2:00 PM as it can intensify stress and significantly affect the amount and quality of sleep you get.

 

Alcohol within 3 hours of bedtime can cause sleep disturbance and induce sleep disorders.

 
Cheers to a more resilient you this holiday season!  Pétra

Learn more about the author below:

Pétra Hawes-Glenesk, M.A., ICF-ACC, NBC-HWC, Board Certified Integrative & Holistic Health Coach
Start Optimizing Your Life! I am here to empower and motivate you to cultivate your best self, while enhancing your resilience and overall wellbeing. In private practice since 2012, I specialize in HeartMath, sleep health, brain health, stress management, anti-aging, and trauma informed coaching, with a Master's in clinical psychology. 
Mention WellBEing for a free 15-minute introduction consultation. 
Location Virtual
Phone  916-870-0846   
Email  petra@techforstress.com   
Web techforstress.com