(For Yoga Classes, Click HERE)
Art & Creativity
ImagePathways™ Creative Arts Studio (Women & Children)
Deborah Jones-Toohey, MA, Transformative Arts, EMDR
ImagePathways is about "Creative Expression." For children, we offer artPlayshops, artCamps, school field trips, homeschool enrichment, play groups, & birthday parties. We focus on using recycled materials to create art. Women's offerings include classes, group workshops, retreats, and circles with emphasis on self-discovery and inner exploration. No artistic experience necessary.
Mention WellBEing for 10% off  1st class or offering! 
Location  Newcastle
Phone  916 672-8409
Email  deborah@imagePathways.com
Web  imagePathways.com
HeartMath® Emotional Self Regulation
EnergyM ~ Michele Mariscal, PhD 
Owner, HeartMath® Trainer, Coach   
If you suffer with anxiety, depression, or burnout, there is a way out! I help you identify emotions and situations that are causing drains in your life. Learn how to apply and utilize the HeartMath® evidence based tools to change patterns and create health in your nervous, hormonal, and immune systems. 
Mention WellBEing for a complimentary stress assessment w/purchase of a "Try Me Out" session.
Location  Sacramento | Virtual
Phone  916-402-6188
Email  info@energym.org
Web  Energym.org
Martial Arts & Qigong
Full Circle Healing & Martial Arts
Jim Webb, 4th Degree Blackbelt & Adaptive Martial Arts Cert.
Kelly Webb, Cert. Medical Qigong Teacher, 4th Degree Blackbelt
Wellness is a Journey.  We are passionate about helping each client on their personal Mind, Body & Spirit journey. We offer Medical Qigong, Martial Arts and Golden Dragon Fitness for active adults, and Adaptive Martial Arts for people with special health issues.
Mention WellBEing for: 50% off 1st month of Qigong w/3-month enrollment; 50% off 1st month of Martial Arts classes + free Uniform w/3-month enrollment; Free 30-min. health consult. 
Location  Cameron Park | Virtual
Phone  530-417-4416
Email  train@fullcirclefightnheal.com
Web  fullcirclefightnheal.com
Massage Training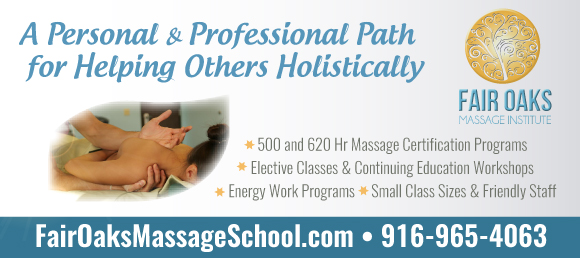 Meditation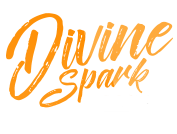 Divine Spark
An Inner Work Program of Chill Sacramento
You can learn a meditation practice that helps you find your inner balance, clarity, strength, and well-being. We offer online/virtual 30-min live and guided meditations, energy medicine clinics, advanced guided meditations and practitioner certification.  We are a 501(c)3 educational nonprofit organization dedicated to personal and community wellbeing.
Mention WellBEing to attend an evening event as our FREE guest! 
Location  Sacramento | Online
Phone  916-678-0458
Email  info@chillsacramento.org
Web  divinesparkrenewal.com  |  chillsacramento.org/calendar


follow your blyss, live with joy and purpose
group meditations • women's retreats • 1-on-1 healing sessions
Experience a powerful Stargate meditation — Tap into the amazing quantum energetic field. Raise your vibration easily and effortlessly. Bathe in the energy of higher dimensions and higher vibrational beings. Each guided meditation is a unique and individual experience. There is nothing to do… breathe, allow and feel. 
Email  liham@followyourblyss.com
Web  followyourblyss.com


The Art of Living Folsom
Learn to be sustainably happy and reduce stress, through simple, yet powerful breathing exercises, guided meditations, and yoga. Get out of your rut, restore your vibrance, and live your best life with wellness, joy, clarity, health, relaxation, & energy. Inquire for free session schedule.
Location  Folsom | Virtual
Phone  800-314-7050
Email  Folsom@us.artofliving.org 
Web  artofliving.org/folsom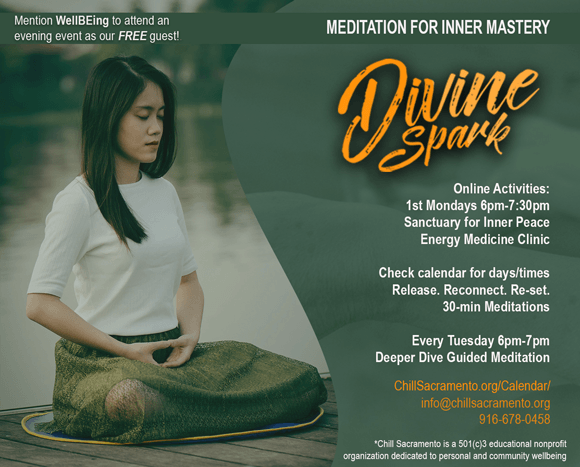 Personal Growth

Awareness Institute ~ A Direct Path to Freedom
The Awareness Institute inspires people in all stages of life to embrace their true potential for freedom, creativity and awakening. We are a nonprofit providing support through classes, workshops and wilderness retreats. This nurturing, fully experiential program has served the Sacramento community and beyond for 30+ years.
Claim a FREE ticket to our Wednesday inspiration class at: AwarenessInstitute.org/inspiration-class
Location  700 Alhambra Blvd, Sacramento
Phone  916-446-7827
Email  info@awarenessinstitute.org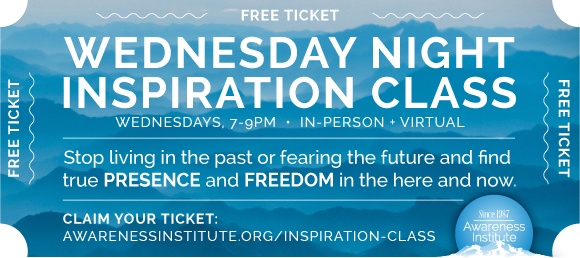 Embodied Arts ~ Anastasia Nichole Raskin
Hi WellBeing Community! I'm a healing artist, instructor, and group facilitator, now offering online classes and available for private sessions, seminars, workshops, and retreats! I host classes in Movement Arts, Empowerment Coaching, Firewalking Events, Laughter Yoga, and Women's Empowerment Circles.
Mention WellBEing for 25% off 1st session!  
Location  Virtual
Phone  916-546-1430
Web  embodiedartsonline.com  |  fb.me/embodiedart

Heather Needham, Intuitive Coach, Spiritual Teacher
1-on-1 Sessions and Group Classes & Workshops
Do you want to experience happiness, great relationships, a career you love, advocating for things that matter to you, time for fun stuff, and oh ya… a healthy body to build this life with? Join an upcoming workshop and learn the spiritual tools that will allow you to speak from a place of confidence, authenticity, and love, tap into your intuition, attract healthy relationships, clear blocks to self-healing, and identify your own criteria for life, so decisions feel clear and easy.
Mention WellBEing for a free 15 minute consult + 50% off  workshop w/code: WellBeingComesFirst (1st time participants)
Location  Woodland | Virtual
Phone  530-304-6340
Email  heather@heatherneedham.com
Web  heatherneedham.com

Self Awareness Weekend Program
The Self-Awareness Institute
The Self-Awareness Weekend (SAW), held monthly since 1983, clears away the root cause of your issues, not just the symptoms.  Problems like anger, anxiety, addictions, abuse of any kind, depression, divorce, fear, stress, grief, relationship issues, unresolved childhood issues, traumas, or self-sabotaging patterns are addressed for individuals, couples and mature teenagers.  SAW is held in a small group of 10 participants, and led by two professional leaders who provide individualized attention as needed. Join the thousands of people from all over the U.S. who have benefited from this intensive, effective program. Why go to weekly counseling, when in one weekend you can address your problems, release your pain, and create a great life? 
Location  Sacramento
Phone  503-437-9128
Email  info@SelfAwarenessInstitute.com
Web  SAW-Program.com
Reiki Training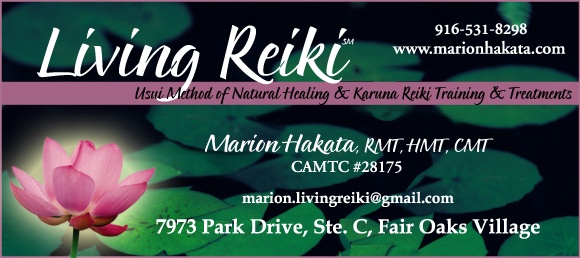 Spiritual Classes

Freeing Your Goddance with Judy Guadalupe 
Tools & Transmissions for Soulful Living & Service
Receive support in remembering that the divine nature within you is worthy of being trusted. Explore the blocks that keep you from loving yourself and showing up in your life and relationships fully. Soul Readings & Activations for realizing your soul purpose and expressing your gifts in our sacred world. Sessions, classes, sound baths, & retreats.
Mention WellBEing for a Free 30-Minute Soul Reading Discovery Session. 
Location  3560 J St, Ste. 4, Sacramento | Virtual
Phone  916-531-3863
Email  judy@judyguadalupe.com
Web  judyguadalupe.com
Yoga Teacher Training