Energy Medicine & Healing


Dennis Shimosaka ~ Shimosaka Empowerment & Wellness
Tao Hands Practitioner, Remote Healer, Reiki
Energy blockages can cause chronic pain, emotional issues (depression, anxiety, & stress), and other challenges in life. Tao Soul Healing assists in transforming these blockages, allowing the physical, mental, emotional, & spiritual bodies to heal. We work with people worldwide, as well as dogs & cats.
Mention WellBEing for 20% off 1st consult.  
Location  Folsom, Sacramento, Rancho Cordova, Remote
Phone  916-224-1889
Email  [email protected]
Web  ShimosakaHealingServices.com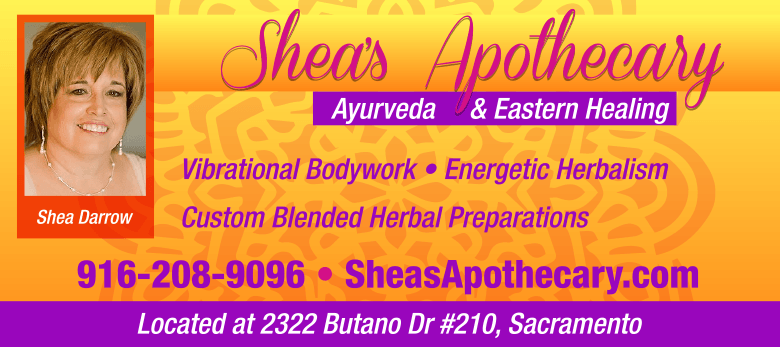 Joyful Healing ~ Shar Joy, Intuitive Energy Healings
In these gentle, interactive sessions, we work together to unblock stuck energy and release old emotions, patterns, and beliefs. As your energy shifts, relationships become harmonious, health improves, anxiety and trauma uplift, and peace of mind and well-being become your natural state. Offering sessions in intuitive energy healing, chakra balancing, remote healing, inner child, soul retrieval, and eating disorders.
Mention WellBEing for $10 off 1st session.  
Location  Loomis | Virtual
Phone  916-390-2396
Web  SharJoy.net


Gaitan Healing ~ Teresa Gaitan
Spiritual & Emotional Energy Healer
As much as I am a healer, I am a teacher. As they say: When the student is ready, the teacher appears. If you're ready to embark on your own healing journey, then I am the healer for you. I will show you how to take layers of discordant energies off the energy field that are keeping you stuck and more. The more I get into this journey of being a healer, I am figuring out that I am a healer who has climbed every journey in existence to heal myself for the greater purpose of teaching humanity through my experiences to heal themselves. No greater reward than that. I am humbled and grateful for this purpose and life. Thank you, God! Bring me more!
Mention WellBEing for $10 off 1st session.
Location  Rancho Cordova
Phone  916-342-1331
Web  Gaitanhealing.com


The Radiant Light Center
Lay back in one of our anti-gravity chairs, relax your body and mind as you take a 2 hour power nap in the scalar waves of the Energy Enhancement System. This technology gives your body the ultimate fuel for improving circulation, oxygenation, and increasing cellular energy. At optimum energy levels, the body can become capable of healing itself. 
Location  2355 Gold Meadow Way #110, Gold River
Phone  916-990-8412
Web  RadiantLight.center


SOULutions by Siri Ajeet Le Guen
Sacred Anatomy Energy Medicine (SAEM) Practitioner 
SiriAjeet is a gifted healer skilled in SAEM, a unique and comprehensive type of Energy Medicine with decades of proven results of healing the whole self. Through advanced clearings, alignments and procedures, she helps people free themselves of negative energies, stress, anxiety, pain, emotional baggage, trauma, psychological and spiritual blocks, and karmic weight. Clients experience deep transformational healing without retraumatization. Visit her website for powerful testimonials!
Mention WellBEing for $35 off 1st session.
Location  Sacramento | Virtual 
Phone  916-949-9464
Web  siriajeet.com
Email  [email protected]


Carrie J Meyer, MA, CCHT, ERYT
Holoflective Healing
Many clients begin their healing interaction with Carrie via Holographic Energy Work where her perceptive reading of their psycho-energetic patterns provides a depth and clarity of understanding they may not have previously experienced. The valuable, often profound impact of her healing/growth support is best understood through working with her. See Carrie's website for testimonials/information on her offerings, including holistic hypnotherapy, integrative counseling, and more.
Mention WellBEing for a free 15-minute phone consult.
Location  Sacramento | Virtual
Phone  916-705-0511
Web  carriejmeyer.com


Yvonne Donaldson
Energy Seer, Healer & Guide
Supporting inner awareness, growth, and transformation, Yvonne welcomes you in present time, in a safe and sacred space, looking first to your wholeness, then to what you would like to shift in the physical. Sessions include gentle, grounded guidance through a  unique combination of clairvoyant insight and engaging conscious conversation. Yvonne also offers Dao-Tha Soundcode sessions, activating vocal frequencies to gracefully, profoundly assist mind/ body/ spirit alignment and well-being.
Location  Sacramento | Virtual
Phone  916-813-4722
Web  about.me/yvedon
Reiki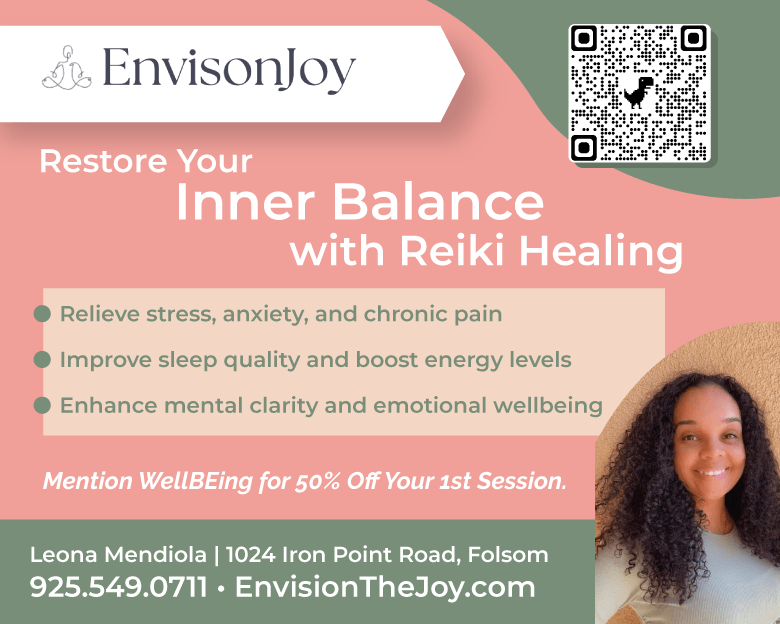 Reiki Healing Journeys
Lori Russo-Ocampo, Reiki Master
Quiet your mind • Ease physical pain • Engage the spirit. Using the Mikao Usui Reiki System of natural healing, I assist in restoring and balancing the natural Life Force within you. Bringing deep relaxation, decreased stress, strengthened immune system, and overall sense of wellbeing to your mind, body, and spirit. 
Location  Sacramento 
Web  reikihealingjourneys.com
Phone  917-771-9086

Serena Ryder, Master Reiki Practitioner
I use a Japanese form of energy healing which channels Universal Energy, and encourages emotional & physical healing for clients and animals. I often share messages received and ideas on how to move forward. After sessions, clients share a feeling of peace, lightness, decreased pain, & clarity.
Mention WellBEing and your 1st session is just $50!
Location  3875 Taylor Rd, Loomis
Phone  916-201-5399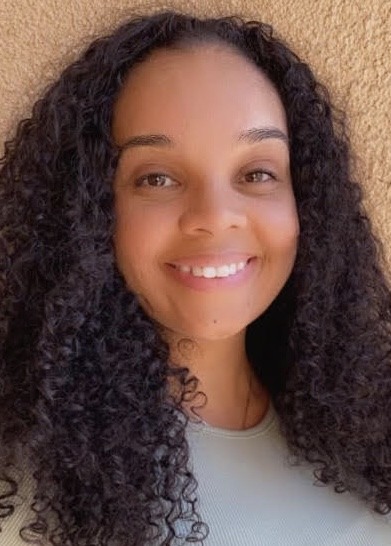 EnvisionJoy ~ Leona Mendiola
Positive Psychology Practitioner, Reiki Master, Spiritual Teacher
Leona offers holistic healing services, including reiki and sound therapy, with a focus on intuition and inner wisdom. Her services promote balance, relaxation, and healing, which can help you tap into your inner guidance and intuition, allowing for a more fulfilling and joyful life. In-person and distance healing sessions available.
Mention WellBEing for 50% Off Your 1st Session.
Location  1024 Iron Point Road, Folsom | Virtual 
Phone  925-549-0711
Web  EnvisionTheJoy.com
Transformational Healing
Diane Hovey, Ph.D. ~ Healing Mind Body Spirit


Transformational Healing and Reconnected Healing
Your healing path is as unique as you are, changing direction with each new life lesson. Diane brings you many ways to open the doors to your own healing — bodywork and the shamanic healing methods of the Hawaiian Lapa'au. Diane holds a master's in Counseling from the University of Hawaii. Contact Diane to open the door to your healing journey.
Sound & Vibrational Healing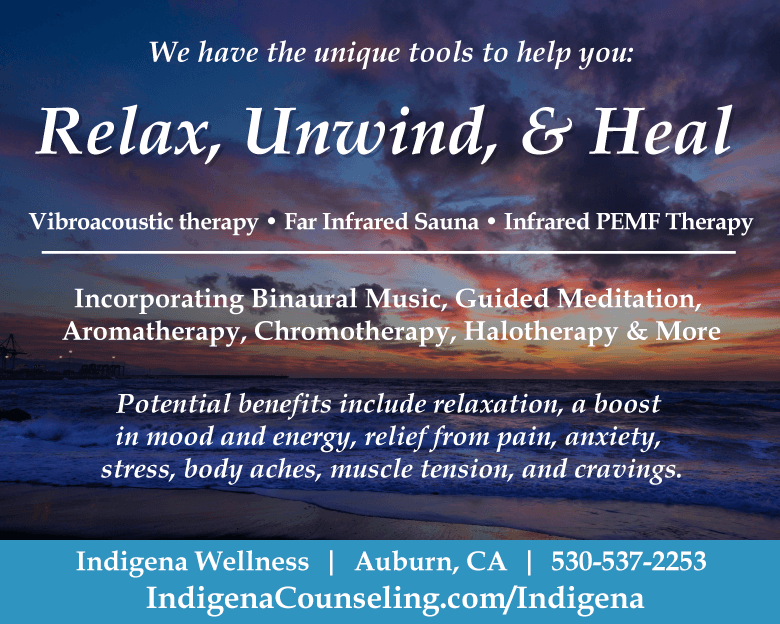 Jacquelynn Knoll, CAM, CMC
Waves in Motion
My passion is in helping others to find peace and relief through the specialized and targeted vibrational and energy work I offer. I am a member of the Sound Healers Association and certified in Biofield Tuning, Reiki, Meditation, and Herbalism.
Mention WellBEing for 20% Off 1st Session.
Location Placer County | Virtual
Phone 916-873-3074
Website wavesinmotion.co
• View Jacquelynn's WellBEing blog post on how Green Tea Enhances Meditation


Bowls on Bodies ~ Kerry Cataline
Sound Healing & Yoga
I bring yoga (yin, restorative, or nidra) and sound healing together for a deeper, unique group or 1-on-1 experience. The combination removes energy blockages, so you may relax, reflect, & rejuvenate. Sound Healing uses voice, sound bowls, tuning forks, and instruments to restore balance, inviting deep release of stress and dis-ease.
Mention WellBEing for 15% Off 1st Workshop & 20% Off 1st Individual Sound Healing.
Location  Greater Sacramento & Beyond 
Phone  916-836-5340
Web  instagram.com/bowlsonbodies

Sounds Like A Dream ~ Christi Cervetti
Sound & Vibrational Therapy, Dreamwork, Yoga Nidra, Reiki
Living in a state of chronic hyperarousal and stress causes anxiety and illness. I specialize in using Himalayan singing bowls, dreamwork guidance, yoga nidra, and energy work to facilitate deep rest and to help recalibrate the mind, body, and spirit.
Mention WellBEing for $25 off 1st visit.
Location  903 Embarcadero Dr. #1, El Dorado Hills | Virtual
Phone  707-714-7531
Web  SoundsLikeADream.com | Instagram.com/soundslikeadream.cc