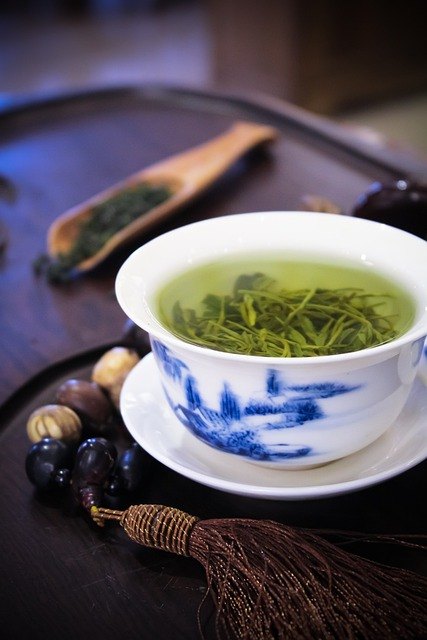 By Jacquelynn Knoll:

Green tea is an amazing beverage that has many health benefits as well as a great taste. One of the lesser-known benefits of green tea is its ability to support and enhance meditation. Drinking green tea before, during, or after meditation can provide many benefits that can help improve one's meditation practice.

Green tea has many antioxidant properties that can help reduce stress. This can be especially beneficial during meditation, as stress can be a major hindrance when trying to achieve a meditative state. The antioxidants in green tea can also help to improve mental focus and clarity, which is essential when trying to reach a meditative state. By reducing stress and improving mental clarity, green tea can help make it easier to reach a meditative state.

Green tea also contains L-theanine, an amino acid that is known to promote relaxation and reduce anxiety. This can be helpful when meditating, as it can help to reduce distractions and make it easier to focus on the present moment. Additionally, the L-theanine in green tea can help to improve one's mood and increase feelings of calm.

Finally, green tea has a mild diuretic effect, which can help to relax tense muscles and improve circulation. This can be beneficial for those meditating, as improved circulation can help to reduce feelings of discomfort and relaxation can help to improve focus.

Overall, green tea is an excellent choice for those looking to enhance their meditation practice. The antioxidants, L-theanine, and mild diuretic effect of green tea can help reduce stress, improve mental clarity, and increase relaxation, which can all help to make meditation more effective. So next time you meditate, try drinking some green tea for an extra boost!



Jacquelynn Knoll, CAM, CMC
Waves in Motion

My passion is in helping others to find peace and relief through the specialized and targeted vibrational and energy work I offer. I am a member of the Sound Healers Association and certified in Biofield Tuning, Reiki, Meditation, and Herbalism.
Mention WellBEing for 20% Off 1st Session.

Location Placer County | Virtual
Phone 916-873-3074
Website wavesinmotion.co