Alternative Lifestyles Therapist
Click Here for Spiritual Coaching & Counseling
Click Here for Health Coaching & Nutrition
Addiction Recovery Coaching

Michael Shaldone, Certified Addiction Counselor, Yoga Instructor
Phoenix Wellness Center, LLC ~ Surrender, Heal, Ascend  
Michael is extremely passionate and selfless in his mission to be the catalyst to help others change their lives. With over 6,000 hours in addiction counseling, Michael uses mindfulness, nature, nutrition, yoga, and cognitive behavioral therapy as healing modalities; He teaches these in recovery from his own personal experience.
Mention WellBEing for a free initial consult.
Location  Phone | Virtual
Phone  916-804-2998
Email  phoenixwellnesssacramento@gmail.com
Web  phoenixwellnesssacramento.com
Alternative Lifestyles Therapist

Christine Falconer, LCSW
Ties That Bind Counseling
Looking for a therapist who understands and supports your lifestyle? Whether you are a swinger, polyamorous, or have a BDSM dynamic, I am here to help from a non-judgmental, sex positive perspective. Working with individuals, couples and polycules. Call today! 
Mention WellBEing for a 90-minute initial session at the 50-minute price.  
Location  El Dorado Hills | Virtual
Phone  916-715-3538
Web  TiesThatBindCounseling.com
Astrological Coaching

Linda Kubota Byrd, Astrologer, Conscious Awakening Coach
Certified Dream Coach, Level 3 Stargate & Workshop Facilitator
I use a combination of modalities to magically produce rapid results: Astrology reveals your gifts, challenges, and purpose; A Stargate provides access to higher dimensions and spiritual guidance; In addition, I integrate dream coaching, Heart Assisted Therapy, NLP, and handwriting analysis.
Mention WellBEing for a $25 discount on a 2-hour consult. 
Location  In Person | Online
Phone  916-765-0999
Email  Fullofgratitude@comcast.net
Web  ConsciousAwakeningCoach.com
Counseling & Psychology
Andrea Lambert, LMFT #007126
EMDR Practitioner, Hypnotherapist
Are you ready to release emotional pain and take charge of your life?  Andrea Lambert provides focused counseling with fast results, supporting you to release problems with anger, addictions, grief, stress, depression, anxiety, abuse, marriage/relationship issues, and more.  Practicing in Sacramento since 1975, Andrea offers counseling for individuals, couples, teenagers and families. 
Location  Sacramento
Phone  916-966-0411 | 866-204-6384
Email  Andrea@AndreaLambert.com
Web  AndreaLambert.com


Christine Park, MD 
Dr. Park is a Board Certified Psychiatrist who offers a holistic approach to mental health. In addition to psychotropic medications, she uses psychotherapy, sound healing, and guided meditation to support people in healing challenging experiences and living deeply fulfilling lives.
Mention WellBEing for a complimentary 20 minute phone consult.
Location  Roseville
Phone  916-573-1118
Email  info@ParkHolisticPsychiatry.com
Web  ParkHolisticPsychiatry.com


Daniel A Coffman, PhD, Transpersonal Health Psychologist (PSY22096), Board Cert. in Biofeedback & Applied Psychophysiology (BCIA3105)
Health challenges can be opportunities for spiritual growth. As a licensed psychologist, trained in both conventional and alternative systems of psychology, I provide treatments for anxiety, depression, insomnia, and chronic pain. In addition to working with health issues, I help individuals integrate exceptional experiences, such as OBE/NDE, precognitive dreams, paranormal events, and spiritual emergence.
Location  550 High St #208, Auburn
Phone  530-632-3997
Web  CoffmanConsulting.com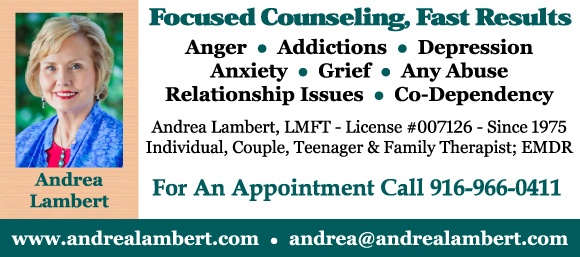 Dr. Marla McMahon ~ SATYA Well-Being, A Mindfulness Center
Clinical Psychologist PSY 15936, Yoga & Meditation Teacher
I collaborate with my clients using various mind-body approaches to therapy. Traditional psychotherapy and Yoga Psychotherapy are offered including: mindfulness meditation, iRest  inspired yoga nidra, and gentle yoga.  Conditions treated are varied including:  women's issues, stress, anxiety, emotional eating, depression, trauma, insomnia, postpartum concerns, and life adjustment issues. 
Location  Sacramento
Phone  916-290-3994
Email  mcmahonpsy@hotmail.com
Web  Satyawellbeing.com
Grief Recovery
EnergyM ~ Michele Mariscal PhD, Owner   
Grief Recovery Specialist
Whether your heart is currently broken or you feel stuck from a past loss, I can help you to discover, process, and complete lingering emotional pain. There are over 40 kinds of losses in life; Grief is compounded by incomplete processing of these losses. I'll help you find greater meaning and forward movement in your life.
Mention WellBEing for a complimentary 45 minute consultation session. 

Location  Virtual | Sacramento
Phone  916-402-6188
Email  info@energym.org
Web  EnergyM.org
Life Coaching & Guidance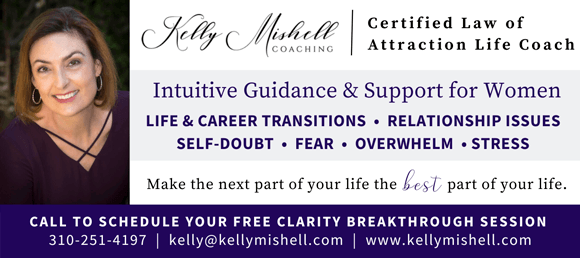 Marianna Giokas, Coach ~ Zen Den Wellness 
I offer customized stress-relief tools for individuals, couples, and groups. Specializing in mindfulness, EFT/Tapping, and Clarity Breathwork coaching. My goal is to empower my clients to use self-care tools for stress and anxiety relief, allowing them to lead fulfilling, healthy, and productive lives. 
Mention WellBEing for a free 30-minute consultation, plus book 5 sessions, get the 6th free.
Location  Virtual
Phone  916-633-0028
Web  zendenwell.com


Alex Fernandez-Crenshaw, MBA ~ Gene Keys, Mindfulness, EFT
I offer effective modalities to help you reach your highest potential: Find your true purpose by transforming your shadows into your greatest gifts, by discovering your unique blueprint through the Gene Keys. Awaken your potential and improve your relationships with the science of mindfulness. Leave behind self-sabotaging patterns and painful memories through EFT. Individual and group sessions in person or via Zoom. Coaching in Spanish available.
Mention WellBEing for 50% off 1st session.
Location  Sacramento | Rancho Cordova | Virtual
Phone  916-390-7876
Email  transformandbeyond@gmail.com
Web  transformandbeyond.com


Mary Catherine Kidd EBW, CVCP
Wellness, Empowerment, & Encouragement Coach
Are you, or someone you care about, overwhelmed by illness or stress and ready to learn ways to overcome and thrive? In these times, it is more important than ever to advance self-awareness about being physically and mentally vibrant. Mary Catherine has 20 years experience as a wellness practitioner, so is a wealth of knowledge about what it takes to achieve vitality. She has overcome an environmentally triggered debilitating illness, which is what makes her so invaluable. Mary Catherine enjoys working with people to help them gain knowledge about what is possible for them and to make a plan of action to achieve their goals. Specializing in overall health, musculoskeletal stress, toxic or chronic illness, depression (adults & teens), self-worth issues, and environmental & tenant/landlord challenges.
Mention WellBEing for a free consult + $30 off 1st appointment.  
Location  Greater Sacramento | Virtual
Phone  916-757-0270
Email  PuplicPowerProject@gmail.com
Web  PublicPowerProject.com

Rachael Stanley, BSN, RN, NC-BC, APSATS CPCc, CDWF
Transformative Wellbeing Coach ~ Brave Space Coaching
Want to transform your life and relationships? Stressed? Stuck? Lengthy to-do list? No time for yourself? Cheating partner? I provide supportive coaching to navigate all aspects of life: Wellness, relationship betrayal, transitions, growth, etc. Workshops, groups, and individual sessions available.
Mention WellBEing for a complimentary discovery call + 50% off 1st session
Location  Roseville | Virtual
Phone  530-329-2639
Email  rachael@bravespacecoaching.com
Web  bravespacecoaching.com


Adriana McManus  ~  Wellness-Soulutions
Nature Connected Coach and Integrative Manual Therapist
Nature connected coaching is a unique branch of life coaching that uses nature to help create a deeper experience of self discovery. Whether in a park or virtually, my goal is to create a safe space and guide you to connect to your own true nature and achieve your goals.
Mention WellBEing for a free 30-minute consultation, PLUS buy 3 sessions, get one free!
Location  Fair Oaks, Mobile, Virtual
Phone  916-467-8091
Email  mcmanusadriana@gmail.com
Web  wellness-soulutions.com
Trauma & PTSD Coaching
Lisa Guillot ~ Trauma Recovery Support
Trauma & Complex PTSD Recovery Specialist
Not only am I a Trauma Recovery Specialist, I am also a Survivor. I specialize in helping people cope with anxiety, loneliness, low self-esteem, depression, and inflammatory health conditions resulting from chronic stress. I work with individuals who've experienced adverse childhood experiences or trauma, such as neglect, abandonment, and abuse of all types. Chaotic childhoods cause mistrust and emotional issues, which results in difficulties connecting to the world, other people, and ourselves, as well as attachment disorders that make relationships difficult to maintain. Together, we will start your journey of healing. We will look at your life in the present and plan for where you would like to be in the future. We'll focus on replacing bad coping strategies with effective ones. I use a holistic approach in helping you heal, while understanding that every person is unique. The relief you will feel from the knowledge that you are not alone, and that there is hope, will be immense.
Mention WellBEing for a free, 60-minute intro session. 

Location  In Person | Virtual
Phone  916-212-1636
Email  Lisa@TraumaRecoverySupport.com
Web  TraumaRecoverySupport.com  |  Fb.me/TraumaRecoveryCoaching

Maggie Hollinbeck, M.A., LMFT
Holistic Psychotherapist & Transformational Coach
Therapy can help you access your most empowered, resourceful, and resilient self. Our work together will be collaborative and centered on your goals and intentions. I specialize in mind/body approaches to help you manage PTSD/trauma, anxiety, depression, grief, addictions, and more. Call to begin your healing journey today!
Mention WellBEing for a complimentary 15 minute phone consult.
Location  Sacramento (virtual)
Phone  916-287-3340
Email  maggie@tendingthesoul.net
Web  tendingthesoul.net