Hi Diane! Thanks so much for doing this interview 🙂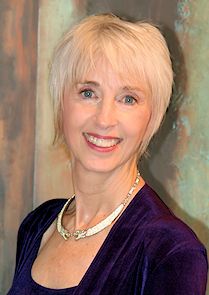 What do you offer in the community?
I offer healing that embraces mind/body/spirit. My training includes the scientific understanding of problems within the body, as well as formal training in psychology with a masters in counseling and a PhD in biomed. Coupled with that I have trained with shamanic masters from around the globe starting when still in my early twenties back in the late 1960's up to the present. Most recently I spent time learning from a Malecu shaman in Costa Rica.
What led you to offering the services you do?
It was in part my own frustration with the current medical approach to healing that did not even begin to address the issues.
What do you love most about what you do?
What I love most is watching my clients change while on my treatment table. Seeing their faces relax as paid dissolves and watching them leave wearing a smile — and sometimes carrying the crutches they needed to walk when they arrived.
What inspires you?
Inspiration comes from many places. My clients' improvement fuels my passion to learn more. The excitement of discovery, and the potential of doing even more, stokes the fire to continue being better. Living where I do surrounds me with the grounding of trees and water, the elemental energies that bring it all into balance. Knowing that while I cannot help everyone, I can help many live happier and more fulfilled lives.
What are you looking forward to in the future?
I am looking toward shifting my work away from the physically demanding aspects and toward the more subtle approaches. I see that including more of the lymphatic and cranial sacral work, coupled with brainwave conditioning. These modalities pair beautifully with the shamanic work. I will also be bringing more of my photography into my practice to create unique healing images conceived in a healing journey for my shamanic clients. I see them as being a large, fine art image printed on metal that will serve as a meditation focal point for my client during his or her healing process.
Why do you like being a part of WellBEing Resource?  
WellBEing Resource is a unique publication that reaches out into the community in a way other directories do not. It is more than a directory. It is also a network that succeeds in bringing like minded individuals together who would have never otherwise met.
Thanks so much Diane!
Diane is located by appointment in Fair Oaks, CA.  
Fore more info, visit Transformational-Healing.net
Contact Diane direct at 916-925-8200 / 916-965-6558 or [email protected]