Post by Tamara Morales, The Placenta Mom: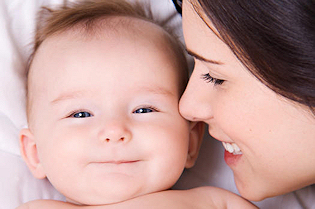 "Placenta is a valuable tool for women recovering from pregnancy and childbirth and many mothers worldwide benefit from the placenta's healing properties. Thankfully, despite our western culture viewing the placenta merely as a by-product of birth, more and more women in our area are embracing the time-tested wisdom of placental remedies, and are rediscovering how these remedies can transform their postpartum experience.
Moms of all walks of life enjoy the benefits their placenta capsules have to offer them during their transition into motherhood and for the last three years I have been honored to help these moms during this amazing time of their lives as a local Placenta Encapsulation Specialist.
The placenta contains a rich array of the mother's own hormones that assist with milk production, bonding, and recovery; boosts energy levels and immune function; and reduces inflammation, postpartum bleeding, and stress. It also contains high levels of iron, protein, nutrients, and minerals to help the mother recover and rebuild following her pregnancy and childbirth.
Mothers who take placenta capsules report earlier and enhanced breastmilk production, less postpartum bleeding, more energy, and a faster, more pleasant postpartum recovery. Placenta capsules can also reduce the incidence and severity of postpartum depression, and help new mothers to cope with stressful life transitions. Most  people think placenta capsules only has to do with PPD, but as the above list of benefits shows it really involves so much more and really comes down to balance and general well being for the new mother. 
My PlacentaMom clients call their placenta capsules their "happy pills" and say they would never give birth without doing this for their postpartum period.
Is your placenta in your birth plan?
For more information on how to have more balanced postpartum with placenta encapsulation, please visit www.PlacentaMom.com"