This wonderfully flavorful Indian drink can be made from scratch from the recipe below. It has been used for all-around good health.
See below for ingredients, which can be found at Sacramento Natural Foods Co-op (bulk section is awesome!), Sunrise Natural Foods (Roseville & Auburn locations), and Amazon of course…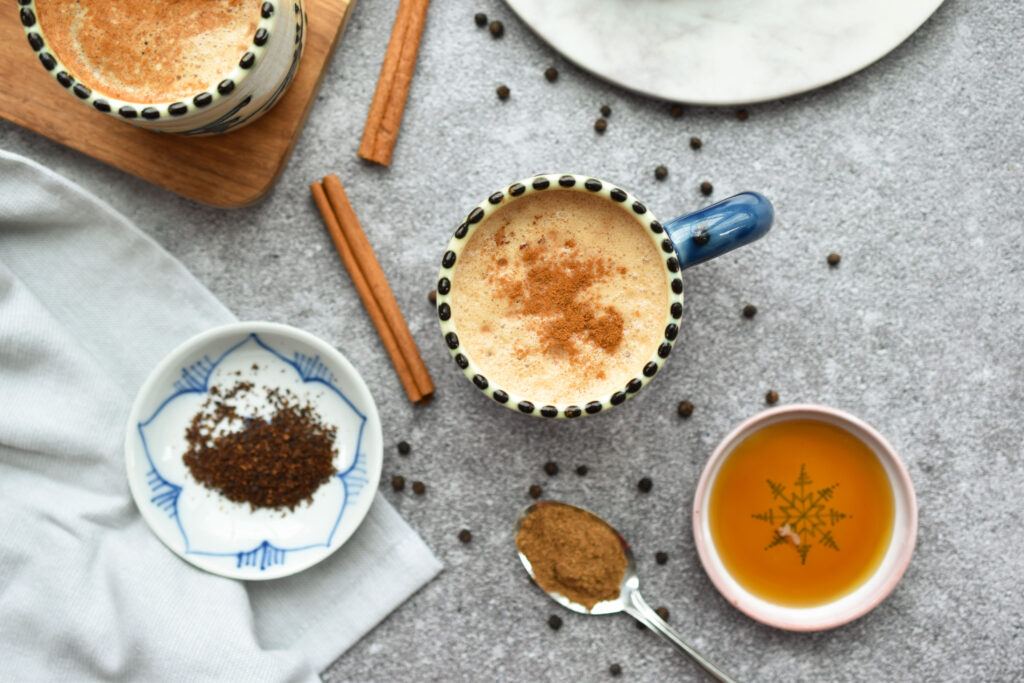 5 Quarts Filtered Water
1 Tablespoon Peppercorns
3 Tablespoons cardamon pods, opened
1/2 Tablespoon cloves
5 cinnamon sticks
1 medium chopped ginger root
1 black tea bag
honey or sweetener to taste
Plant based milk if desired (see almond milk recipe HERE)
Bring water to a boil and add the ingredients. Reduce heat to simmer for 45 minutes. Take off heat and add black tea bag. Allow to steep for 2 minutes (no more). Strain, then add 2.5 quarts of water and bring to a boil again. Take off heat, cool then store in fridge. Serve with honey and milk to taste, heating as needed. Enjoy!